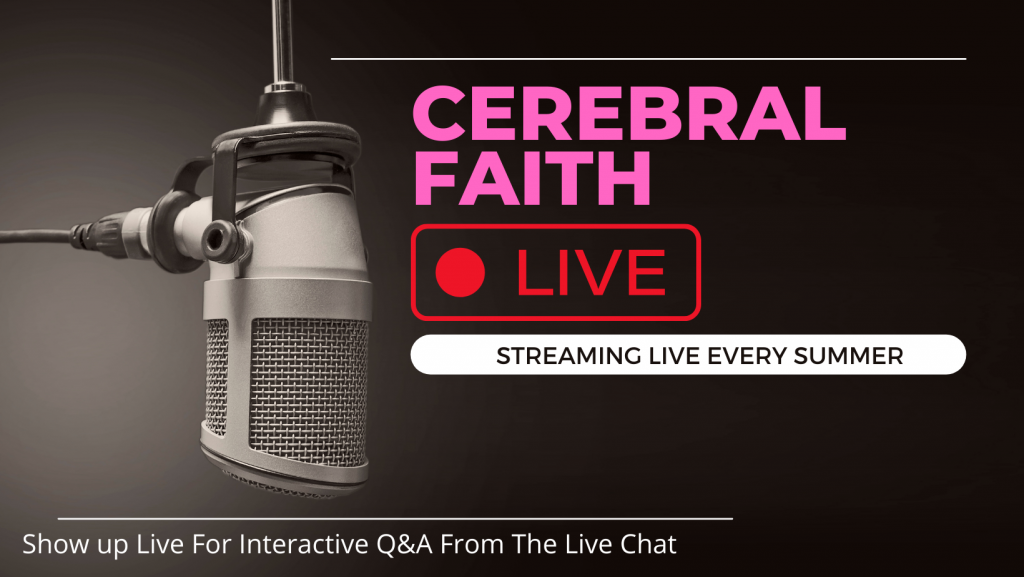 On this page, you'll find the playlists for each season of Cerebral Faith Live; the live streaming web show hosted by yours truly. On this show, we discuss various theological topics. Some episodes are PowerPoint presentations, others are interviews, and others are moderated debates. Season 1 covers Genesis 1-11, The Deity Of Christ, The Doctrine Of The Trinity, The Troubling Topic Of Hell, the historicity of Jesus' resurrection, the scientific evidence for and against evolution, and eschatology.

Season 2 covers such topics as, for example, The Christology Of The Gospel Of Mark, and an expository sermon series on the Sermon On The Mount.

Subscribe to Cerebral Faith Video and turn on notifications so you'll know when we go live. Each season will stream from approximately May to October. Show up Live to engage in an interactive Q&A!