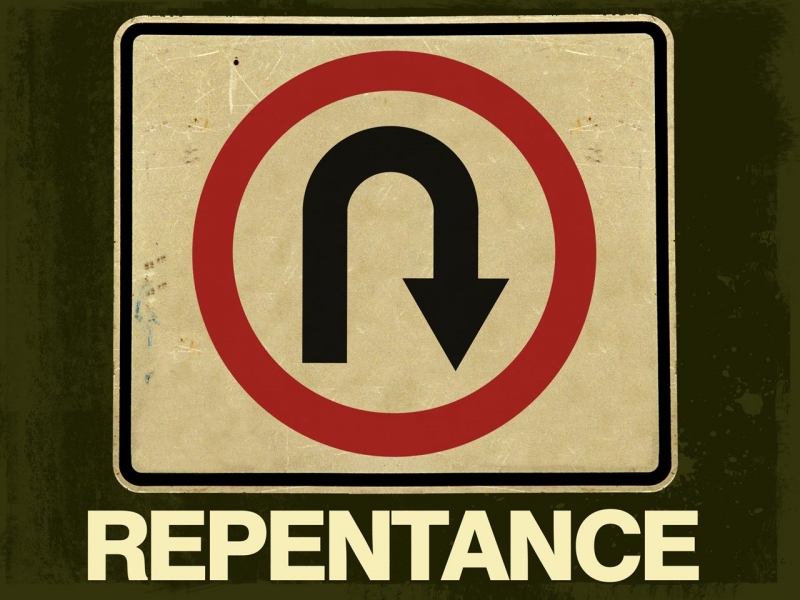 Every now and then, I'll come across a meme on my Facebook
feed by some Non-Christian mocking Christianity, saying something like "Wow. I
can do any evil I want, and all I have to do to still make it into Heaven is
ask for forgiveness?" These unbelievers think that Christian theology leads to
a life of loose morality because, if you do anything wrong, all you have to do
is say that you're sorry to God and He won't hold it against you. You can be as
immoral or evil as you want and get into Heaven. As long as you remember to say
you're sorry, you'll be okay. If you forget on the other hand, you'll be in
trouble, so make sure you always tell God you're sorry!
The memes come in several different varieties but one of
them that comes to mind contained a quote contributed to actress Keira
Knightley, in which she said "It's absolutely extraordinary. If only I
wasn't an atheist, I could get away with anything. You'd just ask for
forgiveness and then you'd be forgiven." Is that really what the
Christian life is all about? Living however you want and "getting away with it"
simply because we can be forgiven by God if we ask for forgiveness?
The answer to that question is no. These critics of the
Christian faith just simply don't understand how repentance works. Repentance
is not simply apologizing to the Supreme Ruler of the universe. Repentance
involves confessing our sins and asking for forgiveness, but it's more
than that. Repentance involves turning away from your life of sin, vowing never
to commit those sins again, asking God to forgive you of those sins, and then
striving your hardest not to repeat the offense. Isaiah 55:7 says "Let the
wicked forsake their ways and the unrighteous their thoughts. Let
them turn to the Lord, and he will have mercy on them, and to our God, for he
will freely pardon." (emphasis mine) <– Notice that Isaiah says
that the wicked need to "forsake their ways". The wicked people
need to "forsake their ways" and the unrighteous need to forsake their
unrighteous thoughts. If they do this, Isaiah says, God will have mercy on them
and will freely pardon them. Isaiah doesn't say that God will pardon the wicked
if they simply apologize. He says they need to forsake their sinful ways and
sinful thoughts. THEN The Lord God will have mercy on them and pardon
them. Likewise, in Ezekiel 18:21, God says "But if a wicked person turns
away from all the sins they have committed and keeps all my decrees and does
what is just and right, that person will surely live; they will not die."
Once again, the condition of forgiveness is turning away from their sins, which
means to abandon the sinful life and make an effort to live righteously.
Moreover, a person has to be genuinely remorseful over their
sins, and they have to have a genuine desire to please God. The Bible says that
God knows what's in our hearts (see 1 Samuel 16:7, Deuteronomy 31:21, Psalm
44:21, Psalm 139:2, Proverbs 15:11). So when we confess our sins, He expects a
truly repentant heart. God will know whether our confession is sincere or not.
He'll know whether we're truly sorry for what we've done or whether we're just
trying to cheat the system (i.e sin now, confess later, repeat process). As The
Bible says "You do not delight in sacrifice, or I would bring it; you
do not take pleasure in burnt offerings. My sacrifice, O God, is a broken
spirit; a broken and contrite heart you, God, will not despise." (Psalm
51:16-17). Therefore, if we have a truly repentant heart, a desire to do
better, and a desire to please God, then when we confess our sins, He will
forgive us and cleanse us from all unrighteousness (see 1 John 1:9).
Moreover, The Bible teaches that if we truly love Jesus, we
will strive to do His will. We will try to please Him rather than displease
Him. Jesus said
"If you love me, you will obey my commandments"
(John
14:2) and He said
"Anyone who loves me will obey my teaching." (
John
14:23) and the apostle John said in his first epistle
"In fact, this is love
for God: to keep his commands. And his commands are not burdensome,"
(1
John 5:3) John said in his second epistle
"And this is love: that we walk in
obedience to his commands. As you have heard from the beginning, his command is
that you walk in love."
(2 John 1:6). So, if a person loves Jesus, he will
do everything he can to make Him happy, and it will grieve him when he fails at
that goal. If a person thinks he can just sin, and sin, and sin, and sin, and
not make any effort to do better, thinking he can simply get off the hook with
God by frequently saying "I'm sorry", what would we conclude? We would conclude
that that person does not love Jesus, because if he did love Jesus, he wouldn't
take such a blasé approach to his sinful lifestyle. He would be diligent at
trying to keep himself away from such offenses. A truly born again believer,
someone who truly loves Christ, will hate their sins with a fiery passion. Only
someone who was
not
born again, who did
not
love Jesus, would
take the kind of approach Keira Knightley said she would take if she believed
Christianity was true. As 1 John 3:6-9 says
"No one who lives in him
keeps on sinning. No one who continues to sin has either seen him or known him.
Dear children, don't let anyone deceive you about this: When people do what is
right, it shows that they are righteous, even as Christ is righteous. Whoever
makes a practice of sinning Is Of The Devil, for the devil has been sinning
from the beginning. The reason the Son of God appeared was to destroy the works
of the devil. Those who have been born into God's family do not make a practice
of sinning, because God's life is in them. So they can't keep on sinning,
because they are children of God."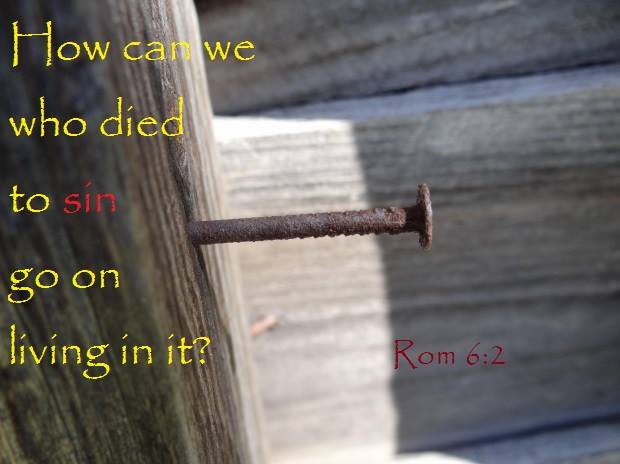 Finally, the Apostle Paul dealt with Knightley's objection
nearly 2,000 years ago when he wrote the book of Romans. Paul writes "What
shall we say, then? Shall we go on sinning so that grace may increase? By no
means! We are those who have died to sin; how can we live in it any longer? Or
don't you know that all of us who were baptized into Christ Jesus were baptized
into his death? We were therefore buried with him through baptism into death in
order that, just as Christ was raised from the dead through the glory of the
Father, we too may live a new life. For if we have been united with him in a
death like his, we will certainly also be united with him in a resurrection
like his. For we know that our old self was crucified with him so that the body
ruled by sin might be done away with, that we should no longer be slaves to
sin— because anyone who has died has been set free from sin. Now if we died
with Christ, we believe that we will also live with him. For we know that since
Christ was raised from the dead, he cannot die again; death no longer has
mastery over him. The death he died, he died to sin once for all; but the life
he lives, he lives to God. In the same way, count yourselves dead to sin but
alive to God in Christ Jesus. Therefore do not let sin reign in your mortal
body so that you obey its evil desires. Do not offer any part of yourself to
sin as an instrument of wickedness, but rather offer yourselves to God as those
who have been brought from death to life; and offer every part of yourself to
him as an instrument of righteousness. For sin shall no longer be your master,
because you are not under the law, but under grace." (Romans 6:1-14)
In conclusion, Keira Knightley and other atheists who make
this criticism just simply don't know what they're talking about. They fail to
understand one of the most basic teachings of Christian theology; repentance.