Peace of Christ, Mr.Minton. I hope you are well and ready to exHume the arguments of our good friend David. As you know, one of Mr.Hume;s arguments against miracles is that firm and unalterable experience shows that the laws of nature cannot be broken. However, this is question-begging.
Miracles do not happen-(because)-> firm and unalterable experience shows that the laws of nature cannot be broken-(because)->Miracles do not happen.
However, there are weaker Humean arguments. Which is that testimony can never establish a miracle. To display this argument, I present to you Nave Notnim, your atheist inverse twin.
Nave Notnim:
As Hume brilliantly showed in his essay against miracles, testimony cannot establish a miracle. At the very least, testimony can never make it reasonable to believe a miracle has occurred. Let's take the miracle of an apple falling and then floating in midair.
It doesn't matter how many people testified to a miracle. This would never be sufficient to determine that a miracle actually occurred. The absolute best it could do is lead you to a conclusion that people BELIEVED that a miracle occurred. People believing something, even a lot of people believing something, doesn't make it true. Without supporting evidence, it's impossible to demonstrate that all of those people aren't simply wrong in their belief. Gathering testimony and saying it proves a miracle is
trying to take what can
only
be considered a belief statement from a witness and then trying to treat that as a
knowledge
statement. At best, what you're doing is showing a rough probability of the likelihood that these multiple people
believe
they saw a miracle. If you asked 100 audience members if they saw David Copperfield walk through the Great Wall of China, they'd all agree they
saw
it, but that doesn't get you to the fact that it actually happened.
Same principle for the miracle of the apple.
So, Mr.Minton. What would you say to your Nave Notnim? Is there a flaw in the thinking of your Bizarro form? Or does this have little effect on apologetics?
* Andro
——————————————————————-

The whole "Miracles Can't Happen" argument seems to be a mainstay for skeptics who want to deny the resurrection of Jesus despite the incredibly good historical evidence for it. For readers who may be interested, I addressed one version of this argument given by Bart Ehrman in my YouTube series "The Case For The Resurrection Of Jesus"For those who would like an in depth response to the typical way Hume's argument from miracles is given, the video in the series in which I address Ehrman's version of the argument is "The Case For The Resurrection Of Jesus – Is Jesus' Resurrection Too Improbable?". Just click the highlighted link to watch it.
Andro, you're right in saying that the big problem with Hume's argument — which is different from Ehrman's because his is an argument from probability, not possibility, but it still suffers from a lot of the same problems — is that it's circular.
But what about Nave Notnim's argument, which seems to be neither a version based on possibility or probability, but epistemology? The Marvel fan in me wants to pretend Nave Notnim is a variant of mine that's managed to evade the TVA, and his "Nexus Event" was becoming an atheist before he could discover Christian Apologetics. But clearly the DC Fan in you referenced Bizarro!
I think the big problem with Nave's argument is that it's a disanalogy to the case for the resurrection. It's true that a lot of testimony to a miracle doesn't establish that a miracle has occurred, by itself. But for one thing, an apple occuring in mid-air is a rather mundane sort of oddity. It doesn't really impact anyone's life and could just be dismissed as some sort of magic trick. Of course, for those really interested, one can examine possible naturalistic explanations. Maybe someone was holding the apple with a piece of string so fine that no one noticed it. Maybe the apple was holding because some magician was wearing a glove that released high air pressure to push the apple up and seemingly give it the ability to levitate. Moreover, I would have to ask about the reliability of these witnesses. Are these witnesses prone to lying or superstition? Are their reports really late? The point is, there are plenty of plausible naturalistic explanations that would account for this so-called floating apple.
By contrast, when it comes to Jesus' empty tomb, his postmortem appearances to the 12 disciples, His postmortem appearance to James the skeptic, and His postmortem appearance to Paul the persecutor, there is no good naturalistic explanation for these. As I show in my videos "The Case For The Resurrection Of Jesus: Naturalistic Theories PART 1" and "The Case For The Resurrection Of Jesus: Naturalistic Theories PART 2", every theory ever proposed fails to adequately account for the data. It's one thing to have testimonies to some strange thing, it's another to have exhausted the possible non-supernatural explanations and come up empty. This is not the case for the floating apple, but it is the case for the empty tomb and postmortem sightings of Jesus.
Moreover, Jesus' resurrection occurred in what Dr. William Lane Craig calls a "religio-historical context". I have material elsewhere on this website where I argue that Jesus made claims to be God incarnate, predicted his resurrection beforehand, and had a 3 year ministry of preaching the coming of the kingdom of God and performing what His followers intepreted to be miracles. Most scholars (even non-Christian scholars) will agree that Jesus had a 3 year ministry of doing what SEEMED to be miracles, and that he was a prophetic preacher of some sort. The arguments they give for these are from the gospels employing the criteria of authenticity that historians use when examining any kind of document or documents that claim to record historical events (e.g the criteria of multiple attestation, the criteria of embarrassment, the criteria of early attestation, the criteria of historical fit, etc.). That Jesus claimed to be God and predicted his resurrection is more hotly contested by scholars, but nevertheless I think a good case can be made for these as I point out in my resurrection YouTube series.
The point is that Jesus' resurrection isn't some inexplicable freak event that occurred out of nowhere. It happened in a context. A "religio-historical context" as Dr. Craig would call it. It happened after Jesus went around preaching that the kingdom of God was at hand, performed a bunch of miracles (and whether they were legitimate miracles or can be naturally explained can be left open), claimed to be God in the flesh, and then went on to die by crucifixion.
Now, by contrast, some mysteriously floating apple is a weird event without a context. It's just something that comes right out of the blue.
So because of these stark differences between the claims of the apostles and the claims of these floating apple witnesses, I'm much more inclined to believe the former and dismiss the latter.
I guess you say it's an apples to oranges comparison. Oh no! The Dad Jokes have started infiltrating my blog posts!
With regards to the David Copperfield example, I guess I would just say that once again, there's a lack of a religio-historical context and there are good natural explanations. Magic Tricks always have natural explanations. How do we know this? Well, there is this masked magician on a TV show called "Breaking The Magician's Code" who shows you how all of these tricks are done.
Nevertheless, that natural can seem so supernatural and inexplicable, and yet are not supernatural and entirely explicable ought to give us all caution before we claim that some event is a genuine miracle. I think that, for example, if it's some answer to prayer, we should definitely be quick to give God the credit and thank Him for doing what we asked Him to do. However, whether event we believe God did was a direct miracle or "ordinary providence" (i.e God working within the laws of nature) ought to be given careful thought.
This is why I take the time in my YouTube series, my blog series, and my book "My Redeemer Lives: Evidence For The Resurrection Of Jesus" to examine every possible natural explanation that's ever been put on the table. We need to be sure it really can't be explained before claiming that a miracle (an act of God not explicable within the laws of nature) occurred.
I applaud the Roman Catholic Church for being hesitant to officially claim some miracle happened before an extremely thorough investigation. They realize that if something can be naturally explained – and yet we claim it cannot – that hurts our credibility.
So in conclusion, Nave Notnim's argument has several flaws and it does not affect apologetics. Not all miracle testimonies are created equal; sometimes witnesses are unreliable, often a natural explanation can be found for other miracle claims, but neither of these are true of the resurrection claims.
Neither, I would say, is it true for a miraculous origin of life scenario that Hugh Ross and Fasale Rana talked about in Episode 114 of The Cerebral Faith Podcast. Nor is it true of things like the origin of the universe and fine-tuning of the constants and quantities.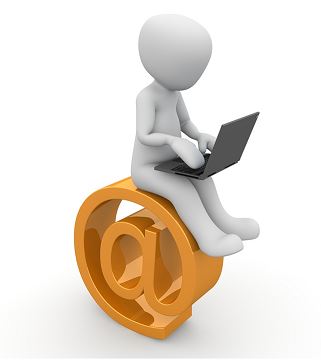 If you have any questions about Christian theology or apologetics, send Mr. Minton an E-mail at CerebralFaith@Gmail.com. It doesn't matter whether you're a Christian or Non-Christian, whether your question is about doubts you're having or about something you read in The Bible that confused you. Send your question in, whatever it may be, and Mr. Minton will respond in a blog post just like this one.