Peace of Christ, Mr. Minton, may God bless you and the ministry abundantly. As I was watching a Kyle Alander video on his approach to christian apologetics and how it was different from what he called "Cragian" apologetics. This prompted me to think why there was so little variation in apologetics methodology. Of course there is the classical, evidential, presuppositional and reformed epistemology. But when we examine them there really isn't that much variation. Classical and Evidential are both similar, just one is two steps and the other is one step. Reformed Epistemology still needs arguments to convince unbelievers, Presuppositionalism is generally looked down upon. So the question is why aren't there more approaches to apologetic? And if there are more, why are they not used as much? How can I learn about them?
Secondly, why are there so little ways to verify christainities truth?  It seems that every apologetic methodology hinges on the Resurrection, while yes is central but there ought to be more variety. I know of other methods such as personal experience and the Divine Identity argument. But even these circle back to the Resurrection. To be sure, I don't deny that the Resurrection is important, it is the central event of Christainity. For goodness sake, I am writing this email on Easter Day! But I wonder, what are the other methods for verifying Chirstainity as a whole? How can I learn about them? 
Thirdly, from what I understand from Cameron Betuzzi's and Dr. Chad Mcintosh's video "150 arguments for God's existence" there are many arguments for God's existence. Of course, many of these are variations however there are about 50 arguments of which I've never heard. The problem is, the vast majority of apologists use the "Craigian" arguments for God. So the question is, why are these arguments used over others? Are there potentially better arguments that are being neglected and overlooked?
Fourthly, concerning the Resurrection itself, why so little variation in methods? There seems to be only two methods: the reliability method and the minimal facts approach. Even then, the minimal facts are clearly dominant. But aren't there other ways to approach the Resurrection such as a circumstantial case or one that takes social context into account. Why are these potentially powerful approaches not used?
My sincere apologies for the length of this email. I thought that this was a question that should be addressed and was worthy of a lengthier email.  
---

I don't really understand the concern here. If one is on the right track when it comes to their epistemology (i.e how we know X is true, how or why we would be justified in believing X obtains), then why would we need a variety of method? You could have a variety of different arguments, sure, but why would need different approaches that relied on different epistemologies. If the evidentialist and classical approaches are the right way to approach any religious belief, why should I not use anything but evidential and classical arguments? 
I'm not even sure what "variation in methods" would even look like beyond what we have now. Any new arguments for God's existence or Jesus' claims about himself would, it seems to me, fall into one of the four already existing categories; Evidentialism, Classicalism, Presuppositionalism, or Fideism. 
It's like trying to imagine a new color. It seems to me that most apologists rely on the same arguments is for two reasons 
(1) They're sound arguments and they have persuasive power.
(2) They're defended by the most popular apologists in the world. 
But ultimately, whether or not one should use an argument should really be for one reason; does the argument meet all three criteria for being sound? (1) Does the conclusion follow from the premises? (2) Are the premises true, (3) do we have good evidence to justify belief in the premises? 
What I'm trying to say here is that we should value quality over quantity. Strength over variation. I'd rather rely on 5 extremely powerful and persuasive arguments that I've spent hundreds of hours researching than to have 100 arguments that are mediocre and have only spent a small amount of time reading on. 
As far as validating Christianity goes, yes, the resurrection is the only way to go about it. You could make a cumulative case that Jesus is the messiah from Old Testament prophesies, but ultimately that will take you back to the cross and empty tomb because dying and rising is part of the messianic profil (e.g Isaiah 53, Psalm 22) even though no one knew this until the events were in hindsight, which is good because if everyone was on the lookout for a crucified and risen messiah, we wouldn't have a crucified and risen messiah (see 1 Corinthians 2:8). 
You can, as you admitted, get to theism through a variety of methods (The Kalam Cosmological Argument, The Fine-Tuning Argument, The Local Fine-Tuning Argument, The Moral Argument, The Ontological Argument), and you can even get to an Abrahamic form of theism via The Divine Identity Argument (with the Kalam and Fine-Tuning) or the Trinity through The Divine Identity Argument that employs the Moral and Ontological Arguments, as I point out in my book "The Case For The One True God." But ultimately the CHRIST-ian worldview will be established depending on how you answer the question "Who is Jesus?" 
And with this you ask; why so little variation? We have The Minimal Facts approach and the reliability approach, but that's it. Actually, one does have blind faith and a presup way to get to those, but these are horrible epistemological routes to affirming the resurrection. 
Anyway, evidentially speaking why only the minimal facts and reliability methods? Well, can you tell me how else we'd establish the historicity of the resurrection? Again, it's like trying to imagine a new color. How else would one establish that Jesus died and rose again without either (A) establishing the general reliability of the documents that report the events and say "Because the documents get so much right, even in seemingly unimportant details, they probably got the most important thing of all – the resurrection of Jesus – right" or (B) using the criteria of authenticity to establish the crucifixion, empty tomb, and postmortem appearances, and abductively reason to the resurrection as the best explanation of those facts? 
I can't even imagine a third evidence-based approach, much less explain why it isn't being used! Evidently, you seem to allude to other possible approaches when you said "But aren't there other ways to approach the Resurrection such as a circumstantial case or one that takes social context into account." However, I'm not sure what you meant or what such an approach would look like. But if you can do it, go for it! Maybe God is calling you to craft a novel apologetic! I mean, it's happened before. None of the arguments currently in use dropped out of Heaven. If there are "ways to approach the Resurrection such as a circumstantial case or one that takes social context into account." maybe you could study this and write on it. 
As for why the minimal facts approach is usually favored over the reliability approach, I don't know. I can only speak for myself. I prefer The Minimal Facts approach because it's a quick way to get to my conclusion. I can unpack it in a matter of minutes if I work hard to condence it. But the reliability approach is cumulative. Sure, you can choose just how much evidence you want to show in any given debate setting, presentation, conversation, et. al. You don't have to give a whole thesis every time, but ultimately if you DON'T give a whole thesis, your case will be very weak. I like to characterize the two approaches as a "Straight To The Point" VS. and "Around The Block" Approach. There's the straight path that will get you to your destination, and then there's the long way around. 
When I first discovered The Minimal Facts approach in Michael Licona's and Gary Habermas' book "The Case For The Resurrection Of Jesus", I was relieved. Not only was it a powerful case, but I could get to the point succinctly if I had to, or I could give an hour long presentation if I wanted to (or make a 12 part video series!!!). I could shrink my case or expand it like an accordion, and the strength of my case wouldn't really be all that affected. Because it isn't a cumulative case like the reliability approach is.
Prior to that, I would be overwhelmed by the amount of info I felt I had to give the skeptic. I had to establish the traditional authorship of the gospels, I had to point to extra biblical and archeological resources to show all the stuff the New Testament authors got right, I had to look at internal evidences too, and I had to resolve the apparent contradictions in the narratives. I felt like I not only had to know a lot, but I had to spend a very long time talking if I wanted to make my case. Not so with The Minimal Facts Method. Who's going to want to sit there and listen to me go on and on and on and on and on? 
And I suspect that this might be the reason why this has become the dominant method among apologists both in academia and in the pew. This isn't to speak poorly of the reliability method by any means. I don't get people like Lydia McGrew who go out of their way to bash the Minimal Facts method. I think both are sound ways of getting to the resurrection, and I think both can and should be done. Michael Jones of Inspiring Philosophy has a series on the reliability of the New Testament and he also has a series on The Minimal Facts method. Just go to his YouTube channel or his website to find them. I myself have only dealt with The Minimal Facts Approach on my channel, but I hope to one day do either a series of episodes of Cerebral Faith LIVE or upload edited videos unpacking the case for the reliability. And maybe get some content up on the blog as well. Both are good. Both should be done. But if you'd ask what my favorite method is; it's The Minimal Facts method. 
I first discovered the approach in Gary Habermas' and Michael Licona's "The Case For The Resurrection Of Jesus" in 2014 and I have been using it ever since. By the way, an audiobook edition of this book just came out this year!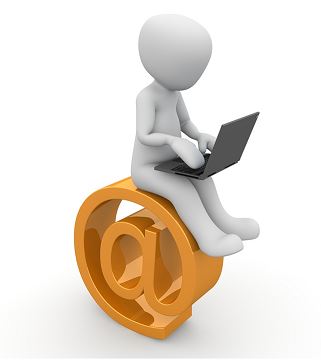 If you have any questions about Christian theology or apologetics, send Mr. Minton an E-mail at CerebralFaith@Gmail.com. It doesn't matter whether you're a Christian or Non-Christian, whether your question is about doubts you're having or about something you read in The Bible that confused you. Send your question in, whatever it may be, and Mr. Minton will respond in a blog post just like this one.