I have relatively recently thought up an objection to the Ontological argument as I see a conflict between it and the theory of ethics you and many other Christians hold. I am assuming that when you talk about great making properties you mean objectively great making qualities, as plenty of people have at least somewhat different ideas about what would be the greatest conceivable being. (What qualities in what amounts this being would have. Ex. Different people would think a maximally great being would have different amounts of mercy and justice.) This would mean that each subjective God would be "better" according to each person's taste and they would be greater according to most of those people's tastes if he actually existed in all possible worlds as the only sovereign controller of each world. Therefore each of these slightly different God's would all therefore exclude each other from existence and no Maximally Great Being would therefore be able to actually exist.
Thus what we need is some method of determining what is objectively Great and not Great, and this is where my real argument comes in. In your articles on the moral argument, you attempt to ground objective morality in the existence of God and you claim that: "If God does not exist, then objective moral values and duties do not exist." So according to you, whatever moral attributes God possesses, are by definition the right ones and if God does not exist, there are no "right" ones in the first place. As God's nature according to you is the ground that makes certain qualities objectively good and others objectively bad, if he didn't exist, no moral qualities would actually be objectively good or bad and thus not objectively great making.
So the Ontological argument in fact presupposes that God exists in order to make him a standard for what makes a being maximally great in the moral sense. So the Ontological argument essentially assumes that God exists in order to prove that he exists, which is the fallacy of begging the question. So in order for the Ontological argument to work, there would have to be an objective moral standard that isn't grounded in God, that would determine what would make a being maximally great in an objective sense in the first place.
Perhaps you could still say that God is objectively great in non-moral ways, perhaps intelligence, knowledge and power are objectively great making properties, however if my argument is correct the argument cannot be used to prove that a morally good God exists, unless morality doesn't require God. And thus, your argument that the God that is proved to exist by the Ontological argument is identical to the Christian God would be false. I suppose you could still argue that objective moral duties could not exist without God, but objective moral values would have to be grounded in something other than God.
— Sam
---

I think you're very confused on the Moral and Ontological Arguments. First, it is true that I argue that if God does not exist, there no right or wrong moral attributes. Whatever a person does is void of moral evaluation. It can preferrable or non-preferrable, pleasant or unpleasant, but not good or evil. For objective moral values and objective moral duties to exist, there must be a God to ground them. In my previous articles, I've given the arguments that lead me to that conclusion and interested readers are suggested to check those out before they judge me for making a leap in logic. However, what needs to be stressed here is that the moral values and duties discussed in The Moral Argument are NOT to be equated with the great-making properties discussed in The Ontological Argument. For sure, all good moral qualities (love, kindness, patience, selflessness) are great making properties, but not all great-making properties are moral qualities. Power and knowledge, for example, are great making properties but are morally neutral. An impotent ignoramus is no less virtuous than a mighty genius. 
Given this clarification, it is fallacious to say that "in order for the Ontological argument to work, there would have to be an objective moral standard that isn't grounded in God, that would determine what would make a being maximally great in an objective sense in the first place." You don't need a standard of morality to judge whether a being is greater if he's powerful instead of weak or knowledgable instead of ignorant. You certainly don't need a moral standard to judge that necessary existence is better than contingent existence. 
The worst that would follow from your objection is that we couldn't discern whether or not The Maximally Great Being that exists in every possible world including the actual world is morally good, but we would still derive every other attribute; Omnipotence, omnipresence, omniscience, and necessary existence. This would still be utterly unlike 99% of the gods in 99% of the world's religions, though it would undermine the argument that an MGB must be a Trinity. 
But is it, in fact, the case that we can only say that "God is objectively great in non-moral ways"? I don't think so. You can know what is good, without knowing why it is good. Indeed, these epistemological pathways to moral knowledge is how I defend premise 2 of The Moral Argument that "objective moral values and duties do exist". This is why presuppositionalist apologists err when they tell atheists that they know God exists because they know good and evil exists. Your objection makes the same error in confusing the order of knowing with the order of being. God must exist in order for there to be good and evil, but you don't need to conclude God exists in order to know good and evil. You can know good and evil exists through moral intuition. Inspiring Philosophy gives several arguments for moral realism on his YouTube channel and website that don't depend on affirming theism. I highly suggest you check them out as well as all his videos on morality. 
So we can affirm what is objectively good and evil apart from being convinced of any argument for God's existence. What we can then do is ask whether kindness, patience, generosity, and love are great making qualities instead of cruelty, impatience, and selfishness. And if we trust our moral compass, it shouldn't take us too long to come to an answer. If kindness, patience, generosity, love, etc. are great making properties, then a Maximally Great Being would have them and have them to the greatest extent possible. He would be omnibenevolent. He would be all good. Any quality we know is good, through intuition and other avenues, an MGB would have them to the greatest extent. 
What all this means is that The Ontological Argument does not "presuppose that God exists in order to make him a standard for what makes a being maximally great in a moral sense". The Ontological Argument only posits that moral goodness is a great-making property, and assumes that we are able to know which moral qualities are good.
What about the argument near the beginning of your e-mail? Is it the case that everyone has different ideas of what a Maximally Great God would be like? Do people differ on which properties are great making properties? I think this is true, but only to a certain extent. Certainly as a Molinist I think a God who can meticulously order history through His knowledge of what every free creature would do is greater than a God who must, in order to preserve His sovereignty, causally determine all things. Calvinists on the other hand would argue that a Molinist scheme limits God because He is limited to what possible worlds are feasible for Him to actualize (although I always respond that this is a self-imposed limit, God didn't have to actualize a world of free creatures if he didn't want to). Some people think God would be greater if He felt emotions, while others think impassibilitiy is a great making property. Some think a God who is eternally outside of time is better than one who enters into time. 
However, there are several properties that I think we ALL can agree on. We can most likely all agree that power, knowledge, goodness, and presence, are great making properties. It also seems intuitively clear that necessary existence is a better mode of existence than contingent existence. Now, this isn't to say that "existence" is a property. St. Anselm's version of The Ontological Argument said that, and Hume rightly showed how that's nonsense. Rather, the modal version says that a certain type of existence is a property. Necessity and contigency are modes of existence. And, William Lane Craig, Alvin Platinga, and myself argue that the former modal property is greater than the latter. A being is greater if his non-existence is impossible and if He doesn't depend on anything outside of himself to exist. 
But, if you'd like, you can do your own personal survey. Make a poll in a Facebook group with thousands of people and ask which properties they think are great. 
Option 1: Powerful Instead Of Weak.
Option 2: Weak instead of powerful. 
Option 3: Ignorant instead of knowledgable. 
Option 4: Knowledgable instead of ignorant.
Option 5: Necessary instead of the contingent.
Option 6: Contingent instead of necessary. 
And so on… 
My prediction is that options 2, 3, and 6 will have no votes at all. We all intuitively know that power is greater than weakness, knowledge is better than ignorance, goodness is better than evil. Why else would people all throughout history strive to have more of the former and less of the latter? Learning, physical fitness, sanctification (to use a Christian word) are what people strive for because we all know they're what make people great. It's why we venerate people like Mother Teresa for her goodness and Albert Einstein and Socrates for their great knowledge. We don't venerate Hitler and people with low IQs. And why? Because evil and ignorance are anti-great making properties. 
So, we can confidently conclude that a Maximally Great Being would be omnipotent, omniscient, omnipresent, morally perfect, and necessarily existent in all possible worlds.
If there are any other great-making properties, He would have them too, but we won't be able to agree on what they are.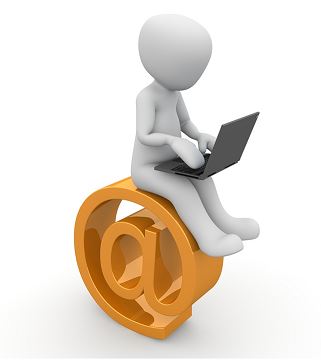 If you have any questions about Christian theology or apologetics, send Mr. Minton an E-mail at CerebralFaith@Gmail.com. It doesn't matter whether you're a Christian or Non-Christian, whether your question is about doubts you're having or about something you read in The Bible that confused you. Send your question in, whatever it may be, and Mr. Minton will respond in a blog post just like this one.