Hello Mr. Evan, thank you for answering my email last time.
I'm here to update you regarding my friend. I had my friend read your post. It took her some time to reply back to me so I wasn't able to get back to you immediately. Today she finally replied to me via Messenger and it seems she has some more questions for you.
I will paste below what she sent to me.
Hi, sir Evan. thank you for your insight about what me and Sam talked about. I read your blog post after sam sent me the link to it. it was a good read. I hope you're ok with additional questions. first, on the problem of evil. I concede that if it is at all possible that God exists, then he must exist in this world. but this is where I have doubts. I think this is where Christianity becomes a bit contradictory. let me explain. the problem of evil is answered by the free will argument. the free will argument involves taking the best possible course of action. after all, if God really is all-good, he would choose the better option. if God really is benevolent, there should be some good explanation on why there is evil. the free will defense answers, as you also stated, it's because humans have free will so that true love is possible. I think this is where the question of why God chose to create a world comes in. wouldn't the fact that the world is created put God's being all-good and benevolence in question? after all, a world with only him and no evil is better than this one. isn't choosing the lesser good putting him in question? sir Evan, you said "Who said that God was obligated to create the best state of affairs? Perhaps it is consistent with God's nature to create a world that is "very good" on average?"  but wouldn't this throw away the whole free will defense outside the window? (because according to you, between a world without true love and a world with true love, the latter is certainly the greater good and the former is the lesser good. because God is good, he didn't choose the lesser good.) and if we throw the free will argument out, then we'll have to deal with the problem of evil again.

Also wouldn't this kind of thinking put Molinism in question too? Sam is a Molinist and I've read some articles about it so I know a few things. One argument Sam gives against Calvinism is that if God is benevolent, he would prefer to save all men (the greater good/best state of affairs). In Calvinism, if God chooses to elect a person, nothing can stop him from doing that. but not everyone will be saved. so if Calvinism is true, that means God isn't benevolent. therefore Calvinism is false. but if we apply your words on this, can't a person just say then "well God isn't obligated to opt for the best state of affairs (everyone is saved) and anyways, a few people being saved is very good already." what happens then is that Calvinism may not be impossible as sam (and I believe, you too) claim.

what happens then is that molinism loses a good argument against calvinism. calvinism may not at all be impossible as previously thought. i may be skeptical and might disagree on many things with Sam but calvinism is where we both agree on. That it's not a very good view. I personally dislike it because of the idea of irresistible grace. if God could give such grace to everyone in order to save them, why can't He just give that to everyone then?

Sam is a Molinist and i wish i could empathize with her on this but i have some questions about it too. on Molinism, isn't God manipulative? Imagine a child wanting a new toy. she knows that if she breaks her current doll, her mother will buy her a new one. She broke her toy and just as she hoped, her mother bought her a new toy. this is a simple example of manipulative behavior. on Molinism, this is kinda how God is. for example, God knew that if Jesus would continue his ministry, the people will crucify him. This is what God wanted to happen and it did happen. Sam tells me that weak actualization in molinism is nonmoral because God has no mens rea. but in this case it seems to be that God does have the mens rea to have the people kill Jesus. This is after all his way of saving the world. there are other parts in the bible too where it seems to me that God does have the mens rea for people to commit sin. To use an example you gave, God roused babylon to destroy/judge israel. doesn't this go against scripture that God doesn't tempt anyone to sin? But it seems to me here that God is trying to get people to sin.

You are right in understanding in what sense I find God a consequentialist. he allows things to happen or intervenes based on what outcome it will bring. but in doing these things, isn't God being manipulative? Can we really blame a person for committing a crime if God decided he would be born in the slums where most do crimes? most of these people chose to do these acts due to pressure. there are also other parts in the bible where i find God's actions questionable. in 2 kings 7, God made the aramean army supernaturally hear of an incoming enemy and they fled. i know this was God's intention because God wanted the Samaritans saved. wasn't God basically deceiving the aramean army by doing this so that they'll leave? from what i remember, there wasn't even an actual army approaching them. the bible says God never lies though. so i think this part in 2 kings 7 is problematic. im sorry if i have a lot of questions sir evan. i grew up in a christian home and studied in a christian school. but these past few years i just have so many questions that made me doubt. the bible contradictions i found bothered me. the younger me never wished to become a skeptic like this, but i just have too many unanswered questions today. i hope you dont mind my long message.   – sarah
Thank you again, Mr. Evan.
— Sam
---

Thanks for the update, Sam. I'm going to frame the rest of my response directly to Sarah as I'm sure you'll pass this one along as the previous one. By the way, for readers of this blog, this is a follow up to the Q&A article titled "Q&A: A World With Only God?" 
To Sarah: Don't worry about the length of the message, Sarah. I've gotten much longer ones. I appreciate your questions and I am sympathetic with your doubts, having gone through several spells of serious doubt myself over the past three years (3 really serious spells to be exact) . Anyway, let's get cracking and hopefully I can help alleviate these things that are hanging you up. 
The GodWorld Objection
I had some thoughts on this, but I wanted to cross check it with some folks before I said anything. I wanted to have it peer reviewed, so to speak, since I've never dealt with this objection before and I never read any apologist who had. I had a Skype conversation with Dr. Tim Stratton about your objection and his answer was somewhat similar to the one I came up with independently, but he said it much better, and I think you'll find the way he put it much more than the way I did in the original draft of this response article.
Dr. Stratton said "What I've often said, and I think I talk about this in my dissertation that, this world is ontologically on par or equal to God's static state of aseity logically prior to creation. Now that's with everything being factored in. So in a sense, you could say it's worse than God's static state of aseity because there's evil. But then you factor in all the extra eternal love that is brought into the mix, and I guess I would say according to God, the one who evaluates these worlds, this world is just as good. We can't say it's better than the static state of aseity because then that would be to say that God necessarily creates us; that he doesn't choose, that he doesn't have the freedom to choose. And I don't think we can say it's worse otherwise God wouldn't have created it.  I think it's clear that there's not ONE best possible world. You can get some pushback there. But I think it's clear that there could be equally good feasible worlds. And I am persuaded that this world is equally as good as God's static state of aseity. So God can choose to remain in a static state of aseity (option 1) or to create this world (option 2) and maybe there were even other worlds which were equally on par with this one and who knows how many of those there are.
But at the end of the day you've got a range of alternative options each of which is compatible with God's divine nature. That's libertarian freedom in the PAP sense. Now I think her objection then is 'but what about all this evil?' surely it's NOT 'just as good'. And I say 'well look at all of the love'. And then you can bring in all these ideas of Hell. So if she's not convinced that this world is equally on par with God's static state of aseity because of eternal suffering in Hell….then you can say 'Well there are different views of Hell'. There's the annihilationist view of Hell….so then the suffering all does come to an end. There would be no suffering in all of God's creation. Ever."
And as readers of this blog, and followers of the podcast no, I did a good bit of studying about it last year and I think the biblical evidence is overwhelmingly in favor of the doctrine of annihilationism. Get my book "Yahweh's Inferno: Why Scripture's Teaching On He'll Doesn't Impugn The Goodness Of God" to see the biblical evidence. Tim Stratton said he doesn't take that position himself, but he is open to it, saying it's his fallback position. What Tim Stratton is basically saying in the transcription above is that there's a lot of bad stuff now and there's a lot of good stuff now, but when we enter that Revelation 21 stage that's just going to keep going on and on and on and on so, it's kind of like what Paul said In 2 Corinthians 4:16-17. It's going to shrink down to miniscule nothingness when you compare it to the future after the return of Christ.
And not just the future, the infinite future. He's saying that this would balance things out and make this world equally good as a world with just God, because not only do you have God, but you also have this huge family of angels and humans living together in harmony and bliss for all eternity, and we're worshipping God and so on.
Even though this world seems really really horrible and it has been for thousands of years, when you compare that with the infinite future that awaits the redeemed in Christ, not just the future, but the infinite future, that balances things out and doesn't make the world just as good as the world of God existing alone. All of the evil and suffering not in this world only but also in the fires of gehenna, since I take the annihilationist view, is like but a mere microsecond blip on the screen of a 2-hour movie.
Molinism and Manipulation
I have never felt the force of the argument that Molinism makes God into a manipulator. For one, why is it wrong for God to manipulate scenarios towards His envisioned goals? When humans manipulate others, it's usually towards selfish or even evil goals. The example you gave of a little girl breaking her toy having the knowledge that her mother would buy her better one would be a case in point. But why is wrong for God, say, to manipulate Caiaphas, Judas Iscariot, Barabbas, Pontius Pilate, etc. to put Jesus on the cross? It seems to me that that's a good thing. It brings about salvation to millions and millions of people throughout the ages. You can call that manipulative if you want, but there's clearly nothing morally wrong about that. God worked through His knowledge of what Caiaphas, Pilate, Judas, etc. would freely choose to do in order to get Jesus crucified so that we'd have atonement for our sins. 
Or what about working through the freely chosen actions of Joseph's brothers, Pontiphar's wife, etc. in the story of Joseph in Genesis 38-50? God orchestrated these events via His middle knowledge of what they all would do in order to bring about the series of choices and events which lead to Joseph being governer in Egypt and the saving of many lives during the coming famine. 
In other words, the one who objects to Molinism on the grounds that it makes God a manipulator needs to make the case that it's wrong for God to manipulate. This would be to show that manipulation is inherently wrong, that it's wrong no matter what. 
You write \\\"Can we really blame a person for committing a crime if God decided he would be born in the slums where most do crimes?"\\\ — Yes, because although God knew that this person would choose to commit crimes if he were born in the slums, this person did not have to choose as he did. He could have chosen otherwise. As long as the PAP (principle of alternative possibilities) is present, then I don't see how we or God would be prevented from holding that person accountable. Being born in the slums may influence him to a life of crime, but it doesn't determine him. 
A common error I see non-Molinists make is in assuming that because a person would not choose differently in a situaton in which they find themselves, that therefore they could not. But the latter does not follow from the former. Counterfactuals Of Creaturely Freedom are contingent truths that could have been different. If they were different, then God's middle knowledge would contain different content. And therefore, in actualizing a world in which Gerard is born in the slums, Gerard doesn't actually turn to a life of crimes. But if it would have been the case that Gerard would have turned to a life of crime, God's middle knowledge would have known that instead. As Randy Everist once put it "We choose what we would do, and based on that God chooses what we will do.". Had I made different choices today than I actually made, God's foreknowledge would have been different and God's middle knowledge (which is logically prior to the creative decree and logically prior to God's foreknowledge) would have been different. It would have contained different content as it pertains to my choices. 
Did God Lie In 2 Kings 7?
You wrote \\\in 2 Kings 7, God made the Aramean army supernaturally hear of an incoming enemy and they fled. I know this was God's intention because God wanted the Samaritans saved. wasn't God basically deceiving the Aramean army by doing this so that they'll leave? from what I remember, there wasn't even an actual army approaching them. the bible says God never lies though.\\\ — 
Old Testament scholar Dr. Michael S. Heiser has some good material on this topic. This isn't the only time God uses deception to defeat evil and achieve a good end (Heiser says even the opaque nature of the messianic prophecies was deliberate to keep the fallen sons of God from knowing Jesus' crucifixion was part of the plan to defeat them and redeem fallen humanity). On The Naked Bible Blog, Heiser writes
"I define a lie as the deliberate utterance of a falsehood — something contrary to reality — with specific intent to deceive or conceal the truth.  The focus is what is uttered.  I think deception is different when what is done is withholding information.  Nothing need be said or, what is said may be the truth — but it would be the partial truth.  So I distinguish between lying and withholding information.
I see no reason why withholding information is a violation of the ninth command. That command has a context — the old 'by two or three witnesses the truth shall be established' idea. 'Thou shalt not bear false witness against thy neighbor' refers immediately to a 'legal' situation in Israel, and more broadly to any intent to harm one's neighbor by uttering a falsehood."1
In the blog post just quoted, Dr. Heiser goes on to list several things that the command to not lie wouldn't apply to, from extremely serious situations such as an abusive father asking his son where his mother is so he can beat her (he knows she's hiding under the bed) and Nazis asking if you're hiding Jews to more benign situations like responding truthfully to a significant other when she asks if the dress makes her look fat. 
Heiser says that the command to not lie was not given in order to make tact a sin (which is what I would say God did in 2 Kings 7) or to allow evil to proliferate (which is what would be the case if God hadn't put that army soundtrack on). Heiser said "The ninth command was not given so evil could progress; it was given to STOP evil. It was not given to force us to hurt people's feelings or crush their spirit, either. Withholding information is virtuous in these instances for reasons that should be obvious in context."2
Heiser then said that while God doesn't lie, He certainly can deceive. I recommend reading the blog post in its entirety by clicking the link in the footnotes. But basically Heiser's point is that God will never, has never, and is incapable of lying for evil or selfish purposes. God can use deceit to thwart the evil purposes of humans or fallen angels who would otherwise destroy His people or thwart the plan of salvation if they were allowed to see the whole truth. I think if Jesus were asked by Nazis if He were hiding Jews (well, first that would imply the Nazis need glasses because Jesus IS a Jew, but I digress), Jesus would say no. I think Jesus would throw the Nazis off the scent rather than say "Yeah, come on in. They're hiding under the floorboards. I hate to tell you that, but I dare not lie." 
Some people aren't entitled to the truth because of what they would do if they had it. The Bible commends the midwives in the book of Exodus for lying to the infanticidal Pharoah, and James commends Rahab for what she did in lying to save the life of the Israelite spies (an example Michael Heiser himself mentions in the blog post quoted and referenced above).  I think it would be odd that the word of God would commend such actions if such actions were inherently sinful and things God Himself would refrain from doing if He found Himself in those circumstances as a human. The Hebrew midwives did a good thing. So did Rahab. So did God when He supernaturally caused the Aramean army to hear armies that weren't there.
So I don't think we should be too bothered in cases like in 2 Kings 7, 1 Kings 22, 1 Samuel 16:1-13, or others. In all 3 of these cases, God is using deception to thwart evil. There isn't a single instance in scripture of God lying according to Heiser's definition.
When we have verses like 1 Samuel 15:29 or Titus 1:2 which says that God never lies, I think the kind of lying the biblical authors have in mind here is nefarious lying. It's the kind of lying that would produce evil results. So for example, God would never tell us we're saved by faith alone (Ephesians 2:8-9), if in fact, we weren't. If we had to work our way to Him, He would tell us that instead. God wouldn't tell us that He exists as three persons in one divine essence if He, in fact, was only the Father. That would lead to us idolatrously worshipping Jesus and The Holy Spirit. 
Conclusion
I hope this was able to alleviate these specific objections that you have to Christianity. I know you probably have others. Feel free to send any and all of them via e-mail at CerebralFaith@gmail.com. I'd also love to dialogue with you on these topics. 
————————————
NOTES 
2: ibid.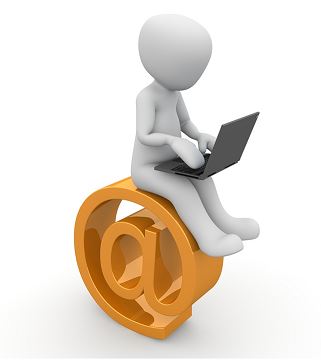 If you have any questions about Christian theology or apologetics, send Mr. Minton an E-mail at CerebralFaith@Gmail.com. It doesn't matter whether you're a Christian or Non-Christian, whether your question is about doubts you're having or about something you read in The Bible that confused you. Send your question in, whatever it may be, and Mr. Minton will respond in a blog post just like this one.